#gno information!
RSVP for GNO's Last Party of 2008!
How Can GNO Strengthen You?
Mom It Forward's mission is to change the world one mom at a time. Yep! We mean our world and with your help. Lofty, we know. But, possible!
(Mom It Forward Salt Lake City Chapter Service Project)
You may be thinking... "How do I balance my desire to give back with all the other responsibilities in my life?"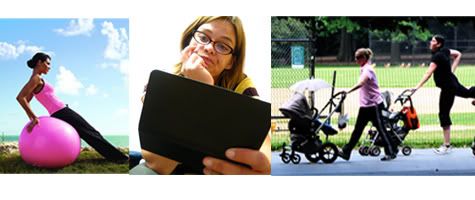 (Photos courtesy of Adria Richards, Betsssssy,and Ed Yourdon)

As moms, we know the demands of balance... which usually looks like balancing a baby on our hips while balancing the checkbook and at the same time attempting to balance our own physical, social/emotional, mental, and spiritual needs so we can even think about taking care of other's needs. Just put us on a tight rope already and make sure there's a really broad and strong net below, because that is a whole lot of balancing going on!
But, we also know that achieving success in our personal and professional lives and all the many roles we play in both arenas requires balance. That is why during the month of January, we are focusing GNO on strengthening moms... again, we mean You!... by discussing topics focused on balancing the whole person—on filling our pitchers, so to speak, so we can in turn fill the cups of those relationships that matter most to us.
(photo courtesy of Mark Stroizer)

What Is the Social Calendar for Jan.?

December 30: A Healthy You

—Chat with @drmommy about health and wellness.

January 6: A Social You

—Get in the know with @jessicaknows as we talk about networking, business solutions, and the power of social media.

January 13:

A Physically Fit You

—Join other GNO Gals, led by @cutiebootycakes and @modernmom, as we committ to and support each other to improving our diet and exercise for 2009.

January 20:

A Financially Fit You

— Learn budgeting and coupon tips from @chaotic_barb.

January 27: Gab & Give

—

Gossip and gab in true GNO style (without an assigned topic) and enter to win our monthly giveaway.




RSVP Here!
RSVP for this week's GNO (Tuesday, December 30 at 6 p.m. Pacific/9 p.m. Eastern) by using Mr. Linky below using your twitter ID and URL (e.g., http://twitter.com/jyl_MomIF). New to Twitter? Sign up at Twitter.com.
The following two tabs change content below.
An active part of the Mom It Forward team, Jyl primarily writes about parenting, social good, and all things travel related. In a past life, Jyl was an award-winning copywriter and designer of corporate training programs for Fortune 100 companies. Offline, Jyl is married to @TroyPattee; a mom to two teen boys and a beagle named #Hashtag; loves large amounts of cheese, dancing, and traveling; and lives in the beautiful Rocky Mountains. Topping her bucket list is the goal to visit 50 countries by the time she's 50.
Latest posts by Jyl Johnson Pattee (see all)
You might also like...
Comments