#gno information!
Back to School Craft Projects: Bring It On!
Have you started seeing ads for back to school shopping? My first thought was, "No, I am not ready!"  But I would be lying if I didn't tell you that I actually love back to school time. I love buying school supplies, getting news school clothes, and taking pictures of my kids on the first day of school. Okay, I am ready. Bring it on!
We wanted to share some of the Mom It Forward community's favorite back to school posts with you. These bloggers are super talented and have some great back to school ideas.
Back to School Craft Projects
Homework Station—Portable DIY Crate from Uncommon Designs
How to Thrift for Back to School Clothing by 4 Hats and Frugal
Kids Closet Organizer by Inspiration for Moms
Getting Organized for Back to School by The Happy Scraps
A Perfect Back to School Teacher Gift from My Mommy World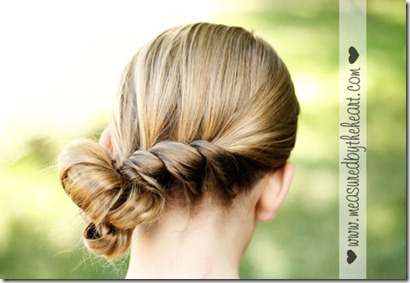 Simple and Creative Hair Tutorials at Measured by the Heart
Sew and Tell Back to School Pencil Bag by Carolyn's Homework
DIY Smucker's Uncrustables from The Pinning Mama

An Amazing Meet the Teacher Gift from A New Dawnn
Additional Posts with Great Back to School Tips
Thanks to all the Mom It Forward community bloggers who shared their links with us. Take a minute to show them a little comment love by visiting each of their posts. We hope you are inspired for Back to School and are counting down the days.
What are some of ways you celebrate Back to School?
The following two tabs change content below.
Jill Greenlaw
Jill Greenlaw has a banking background. She gave that up 17 years ago when she got married and started having kids. She loved being a stay-at-home mom while raising her four beautiful children. A few years ago, Jill went back to work in sales. She is now working for the Mom It Forward team as their Community Manager. She loves her job. Her interests include camping, motorcycling, boating, photography, reading, cooking, and traveling. Put her in flip flops anywhere warm and she is happy.
Latest posts by Jill Greenlaw (see all)
You might also like...
Comments